Meet our management
We would love to introduce you to all of our talented employees. However, that would be impossible to keep up with our growth rate. So, for now, we will stick to introducing our management. Meet the entire leadership team of The Works - the holding company behind successful brands including YoungCapital -, as well as the management of other labels.
Ineke Kooistra | CEO The Works
Ineke Kooistra has been the CEO of YoungCapital since January 2013 and is responsible for The Works nowadays. While she may be at the helm of a large company, her leadership style remains open and approachable. Ineke: "I like to be a facilitator for my employees. Tell me what I can do to help you!"
Peter Ligteringen | CFO The Works
Peter Ligteringen started as Chief Financial Officer at YoungCapital back in February 2019. His motto: "I've never tried that before, so I think I should be able to do that". And that growth mindset is the exact reason he's drawn to The Works. "The great thing is that we do things just a tad different than the rest. That's our key to success". Before joining The Works, Peter worked at tech and telecom companies like VodafoneZiggo and Koning & Hartman.
Elbrich Batstra | CHRO The Works
Elbrich Batstra joined YoungCapital in November 2013 and is CHRO for The Works. She has a heart for building a thriving culture within an organisation. Besides, she enjoys helping employees grow by providing personal guidance, whether involving their current job or taking the next step in their career. "I have the privilege of working in an enormously innovative organisation, whose strength lies in future-oriented thinking and doing". Elbrich used to work for various profit & non-profit organisations within the online recruitment industry and HR consultancy.
John Muller | CTO The Works
John joined the YoungCapital crew back in 2005. He has since grown to be in charge of the entire IT & Tech department, the beating heart of the group. Day-to-day, he handles the technical strategy to facilitate the rapid growth of The Works and bring our smart tech to life. "As a manager, transparency is essential to me. We work in a large company with the dynamics of a small start-up. That gives me the energy to try out new things every day."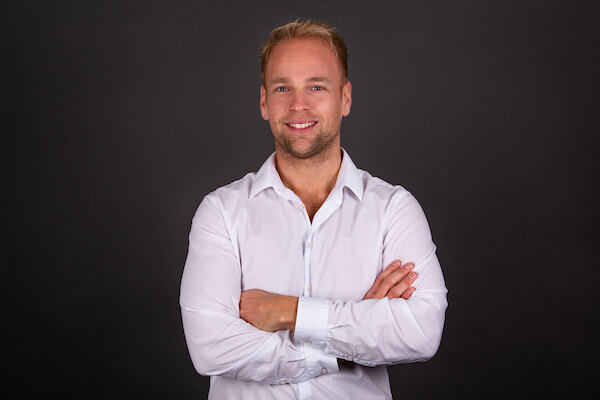 Mariska Visser | Operational Director YoungCapital NL
Mariska started as a recruiter in 2006. Twelve years and five internal job hops later, she controls the beating heart of the organisation as our Operational Director. "Only dead fish go with the flow! I love how at YoungCapital, we always look at how things can be done differently, better, smarter, and more fun. The way we distinguish ourselves in the market and can work according to our own strengths intrigues and excites me."
Rob Groot | Commercial Director YoungCapital NL
Rob joined YoungCapital in 2015 and became our Commercial Director just a few years later, in 2019. He's responsible for new business and maintaining an ongoing level of engagement with our biggest clients. According to Rob, YoungCapital's success directly results from the close cooperation between our commercial- and operational teams. "With that, we prove that we're driven, but also reliable with realistic promises. That honesty, authenticity, and our enthusiasm prove to be highly valued and appreciated."
Philipp Tobergte | Managing Director YoungCapital DE
Philipp started working at YoungCapital in 2015. A handful of years later, in 2020, he became the Managing Director of YoungCapital Germany. Within his role, Philipp is responsible for all business in Germany. He gets a kick from creating and building fast-growing enterprises: "My goal for the next five years is to realise a future-proof organisation and grow even faster than YoungCapital NL!"
Esther van Koot | New Business Director job boards & Managing Director YoungCapital NEXT
Esther joined the YoungCapital crew in January 2020. Currently, she has two different positions within the company as New Business Director for our job boards and Managing Director of YoungCapital NEXT. Within her work, Esther is responsible for the commercial strategies of our platforms, such as StudentJob, YoungCapital NEXT and Jobbird. "Motivating and supporting a team to improve their sales performance gives me a rush, and that is exactly in line with the goal of our job boards and NEXT."
Karin van der Gragt | Growth Director YoungCapital
Karin started her career at YoungCapital back in 2005 as a recruiter. She grew within the company until she became director of YoungCapital Germany in 2015. Since this year, Karin has been our Growth Director, and she helps kick-start YoungCapital UK. "Where attention goes, energy flows. I strongly believe in that. At YoungCapital, I feel a great deal of freedom and trust, which I express every day. As a result, people like to take on responsibilities, and we've built a strong culture in which people work hard to develop themselves."